AM SPORT ME
THE BEST IN THE REGION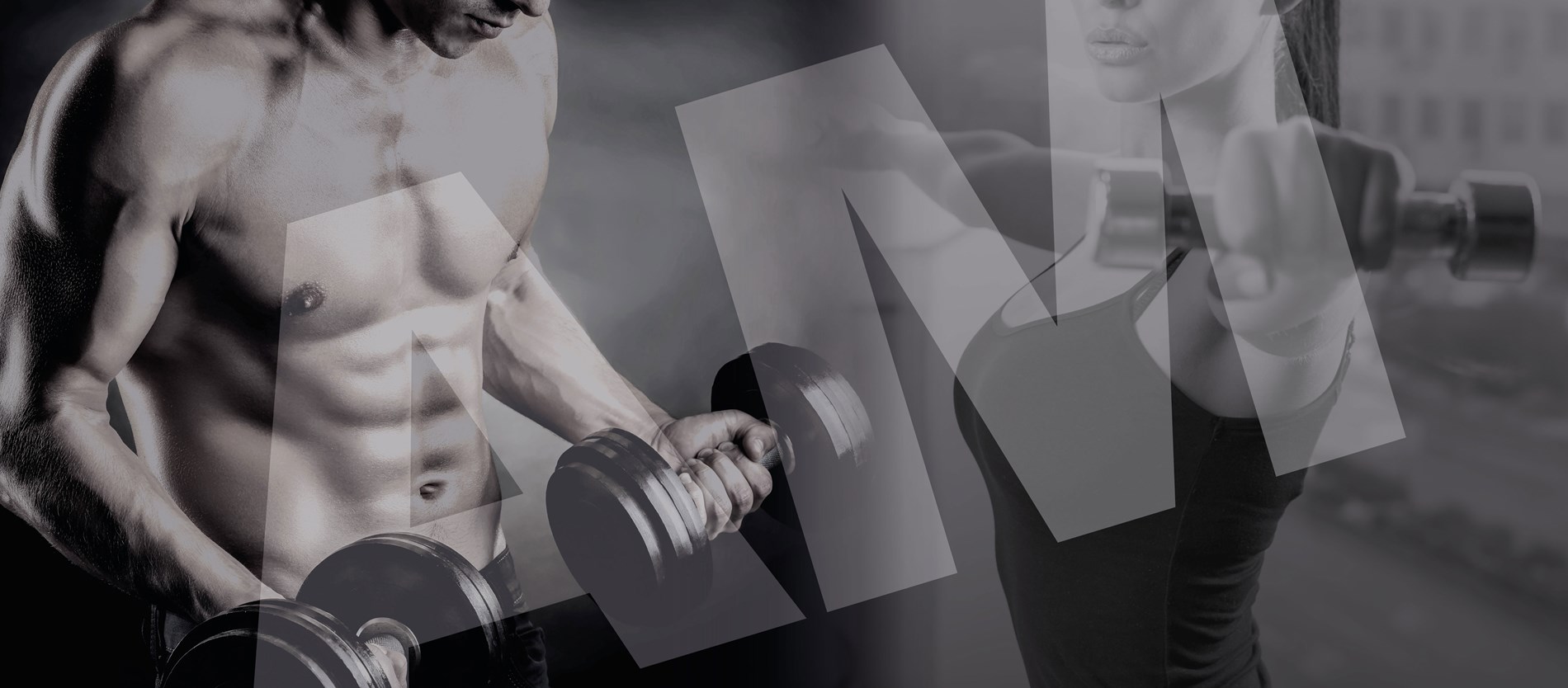 Why
Sell quality products in the Middle East
Product
Magento eCommerce
I AM THE BEST IN THE REGION
AM Sport is your partner for professional sports nutrition. Founded by award-winning swimmer
Mark Warnecke, AM Sport researches develops and produces nutritional supplements and ergogenic
aids for elite athletes.
We helped them by developing a stunning new eCommerce website, which combines a user-friendly journey with relevant content about the benefits of the products and up to date developments in the industry.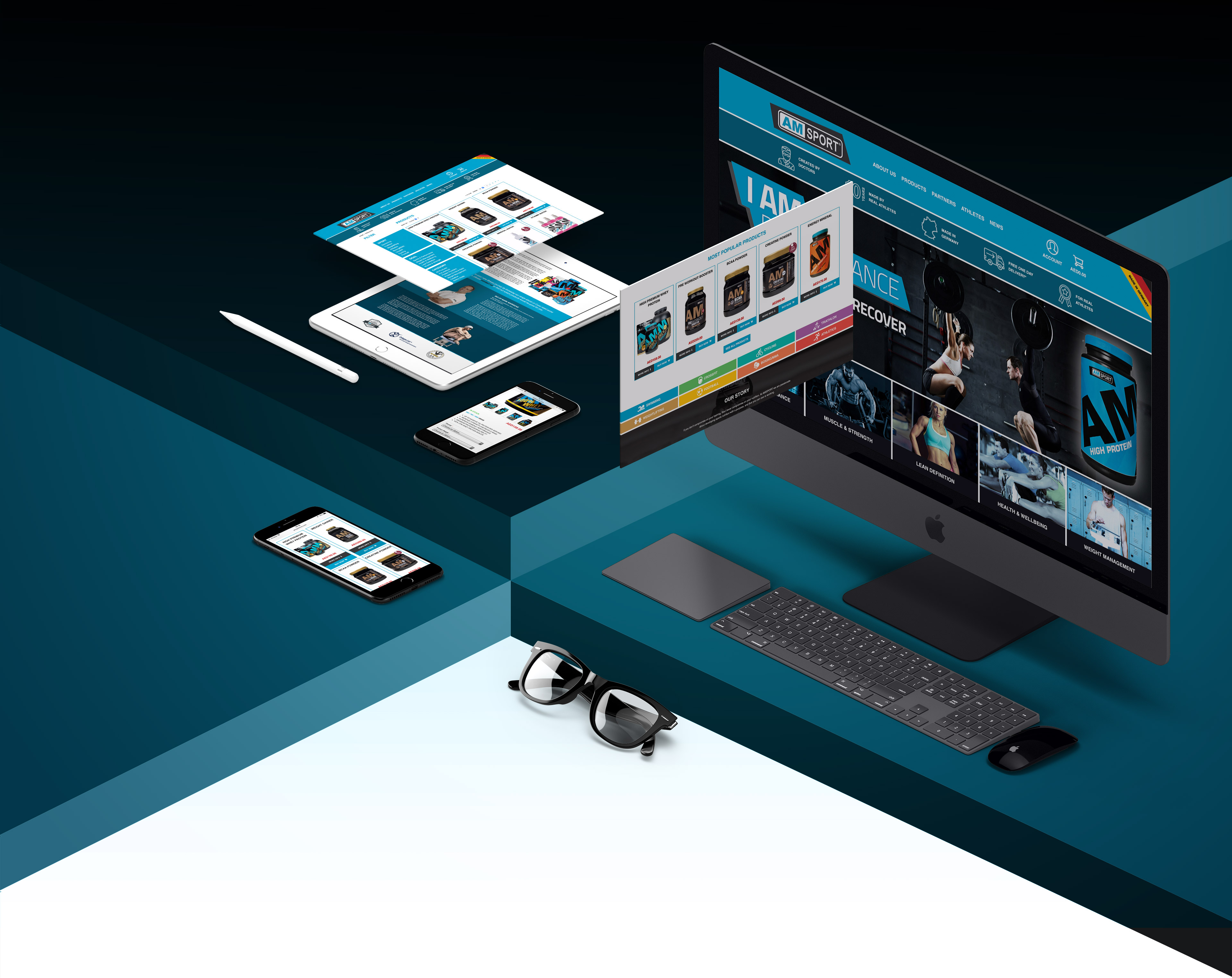 UI/UX
I AM USER FRIENDLY
One issue we wanted to help AM Sport overcome is the visitor's challenge of finding the right supplements for the various different workouts and sports.
We designed a unique layout and a system that is far from the standard filter you find mostly in this region. The products are divided by the type of sport that they are suited to and designed for and similarly divided into the type of product so you know exactly which tab to click based on the results you'd be looking for or the sport you would be taking part in. The customer can then find what they are looking for much faster which in turn leads to AM Sport having returning and satisfied consumers.


Mobile
I AM MOBILE READY
Easy to use is something that we focused on and saw as a priority for AM Sport. We wanted their clients to be able to browse and purchase products from anywhere. So, having a perfectly functional mobile version of the website became a key part of achieving this goal.
We made it possible to not only visit the online store in a clean and easy to use way but also made it possible to place and pay for orders through the mobile site because there is nothing worse than running out of protein!
PRINT
BRANDED PRINT WORK
To go for that extra mile, we created some unique offline print work,
like banners, flyers, business cards and much more items they could use at exhibitions and sales meetings. To complete the picture,
we have boosted their brand identity to create brand awareness.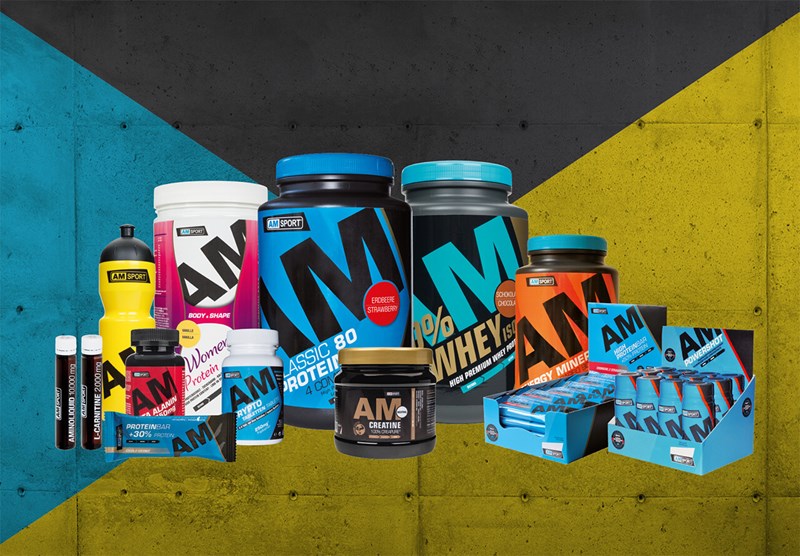 SYSTEMS & PLUGINS
We advised Magento as a CMS platform that would easily allow them to develop and grow in the future. This is detrimental to their future as a brand. The e-commerce system is ready to be linked to warehouse software for automated stock updates and order handling. Invoices are handled directly in Magento after an order comes in which takes away some paperwork and let's AM Sport focus on their products.
More reasons to choose Magento? Because Magento is a flexible and secured open source platform for e-commerce.
It is one of the best e-commerce platforms in terms of features, support, security. This is important when handling online payments and allowing users to set up a personal account.