Blade
Modern Age-Restricted Website
Product
WordPress Website
The BLADE is a 8L visible countertop draught dispenser that provides a freshly tapped beer.
From Sitemap To Design and Development
Heineken wanted to launch a modern website to teach the steps and FAQs on using the Blade tool to its users. Being a well-known alcoholic beverage, its contents must be restricted to 21 years old and above. Thus, this became the top priority of Tiron Graphics in creating the sitemap. After the approval of the sitemap, web design and development take place. The focal point of the design and feel used was to cater the young adults.
Hover Effects
Draw attention and engage more users.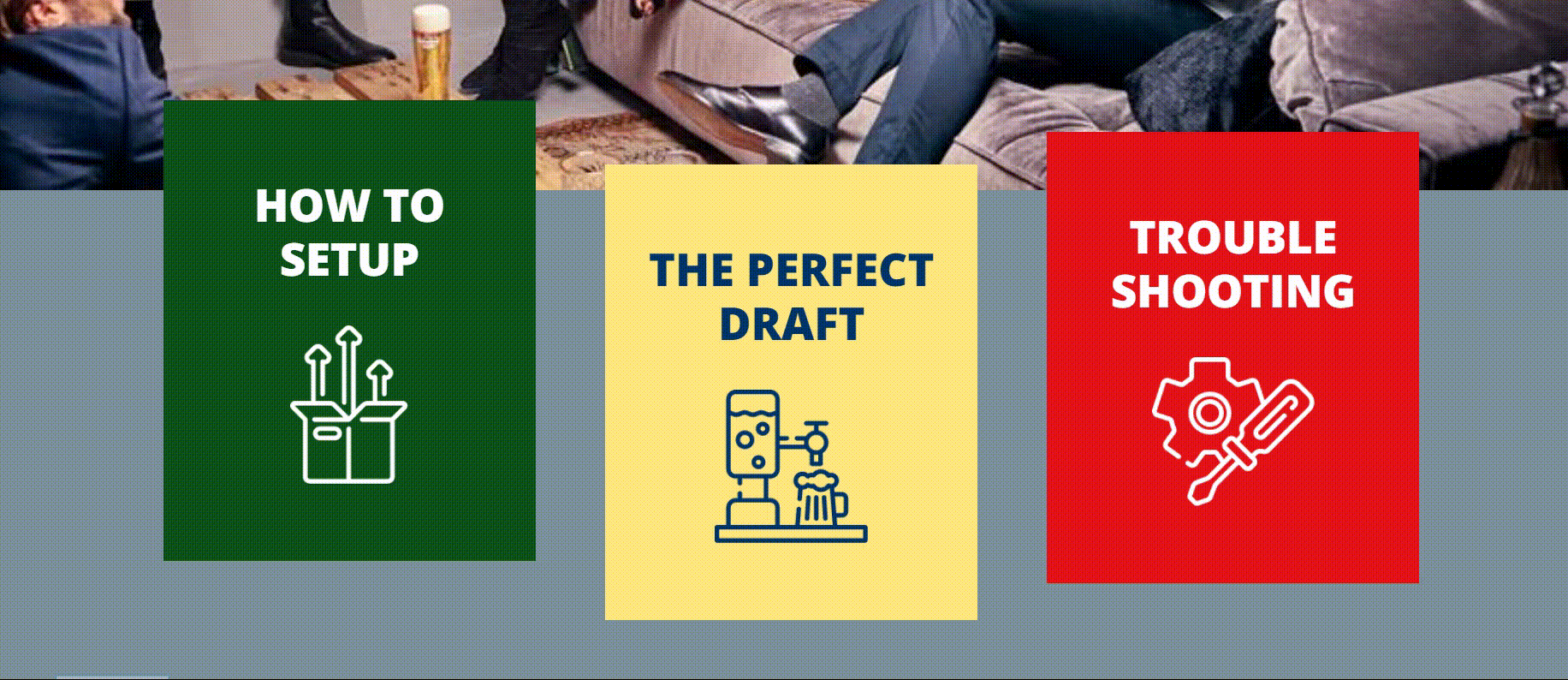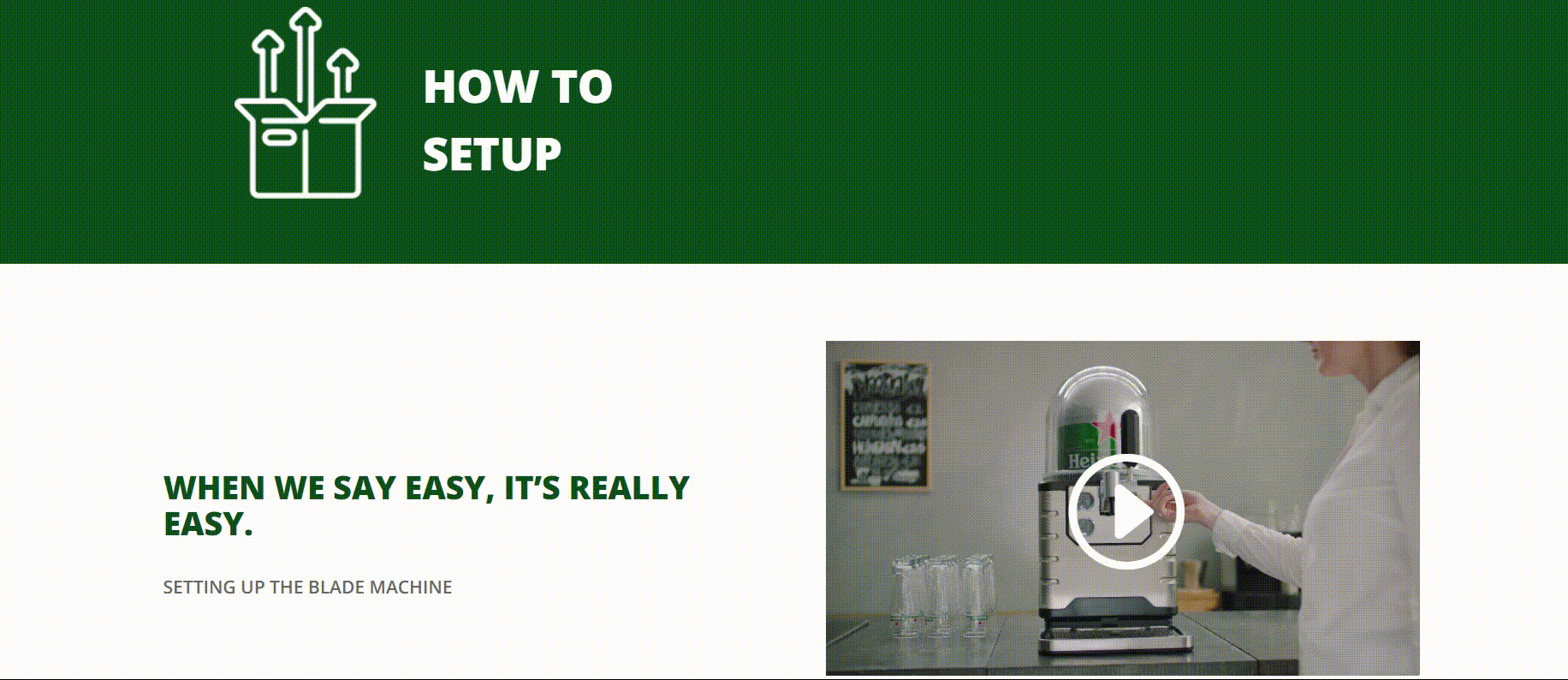 Embedded Videos
Allows the users to watch videos without leaving the website.