Desert River
Modern Online Shop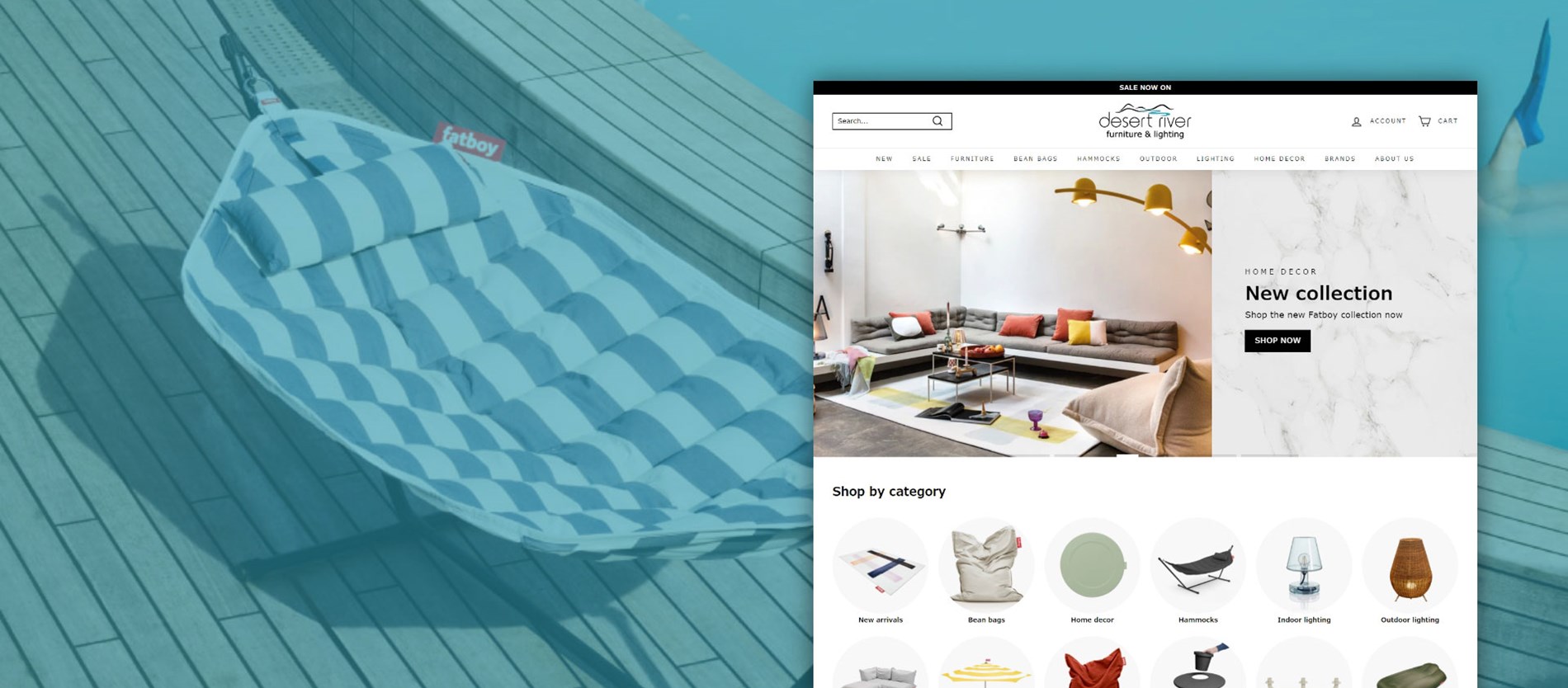 Why
Showcase Projects & Services
Desert River focuses on quality and sustainable furniture & lighting in which they provide products for rent as well as for sale, for events or for your own personal taste.
From Flow Overview To Development
Desert River wanted to revamp their online shop's style from their main website. The reason is to give a modern approach and ease of customer journey to the shop. One of the ecommerce platforms called Shopify has been used to achieve this approach. An overview of the pages, sections, and features have been prototyped and has been used for the website development - tailored to simplicity and modern style to match their contemporary products.
Smooth transition effects
To make the site more approachable and modern, smooth transition effects have been applied to the banner section - indicating an interactive element above the fold.


Effective Navigation
Ease of use of navigation for quality user experience.