ATMST DMCC
Medical Supply Company
Why
Showcase Products & Services
Product
WordPress Website
ATMST DMCC develops, manufactures, and markets a variety of speciality products that meet the exacting needs of the UAE healthcare industry.
From Wireframe To Design
ATMST DMCC wants to showcase their products and reach more customers. Thus, they came to Tiron Graphics to bring their online vision to life. After agreeing on the sitemap, we have designed the Wireframe. This indicated all pages, functionality, and the planned UX. When all features were captured, the design stage comes into place. Colors were based on their existing branding. When the design was approved, Tiron Graphics proceeded with the web development.
Embed Google Maps
Gives more details about the location through visualization.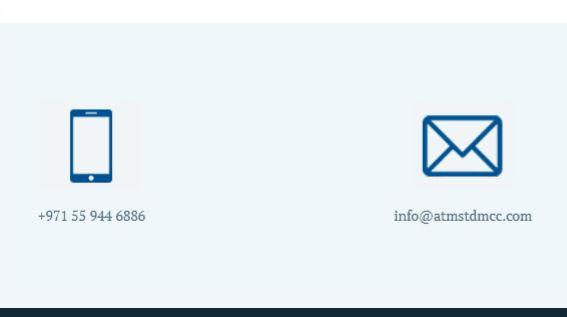 Clickable contact details
Convert web-based traffic into direct interactions that will further convert into sales.