Blokken
Partnering to CFOtech providers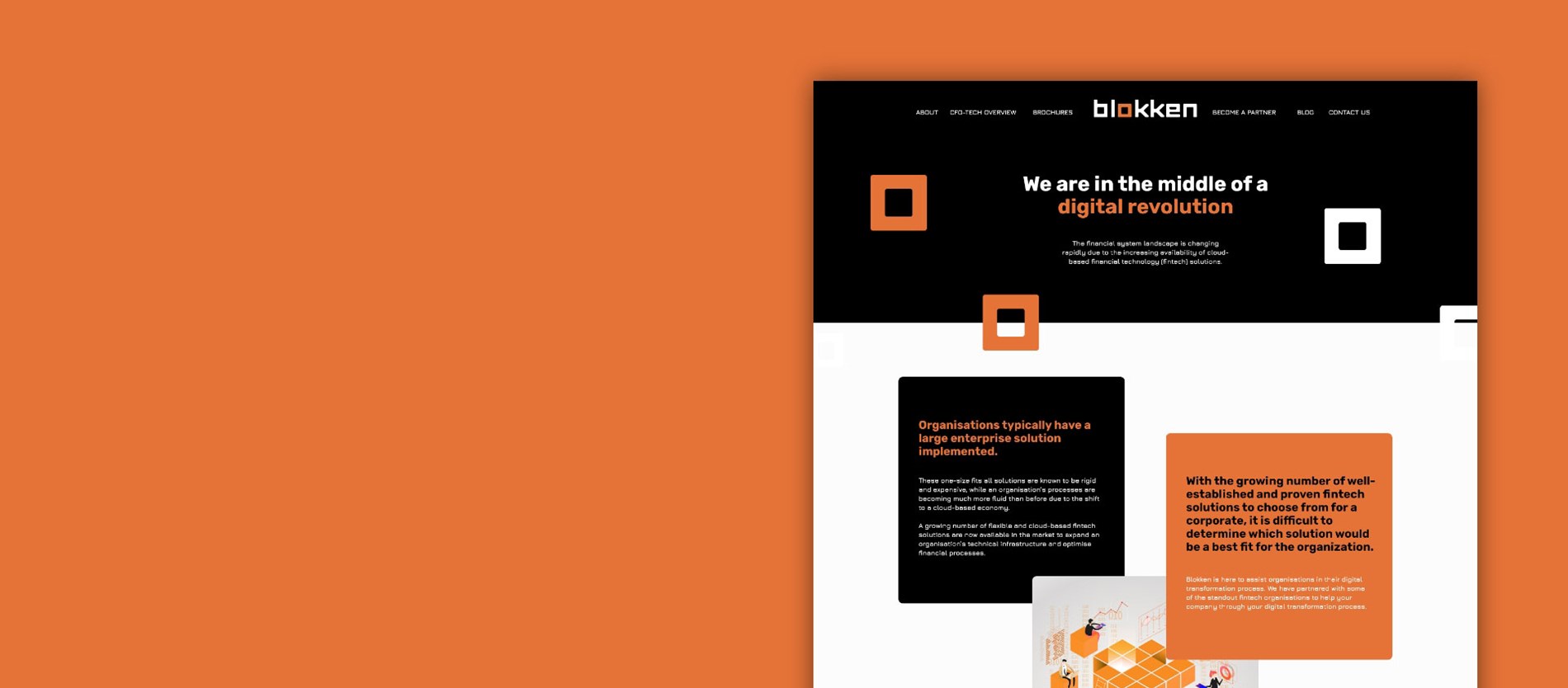 Why
Showcase Projects & Services
Product
WordPress Website
Blokken is a platform to welcome well-established and proven CFOtech providers each with a unique focus on either cash forecasting, payments optimisation and treasury operations.
From Wireframe To Design
Blokken wanted to launch a modern and professional website to showcase the CFOtech providers teamed up for them. Tiron Graphics helped to make this vision a reality. After the confirmation of the sitemap, wireframe and design followed. Once these phases have been approved, Blokken moved to development phase, bringing out the personality of the brand which at the same time, allowing the functions of the website to be featured.
Animation and Parallax
Scrolling down the website, background elements feature parallax design and animation to add interactivity to the site.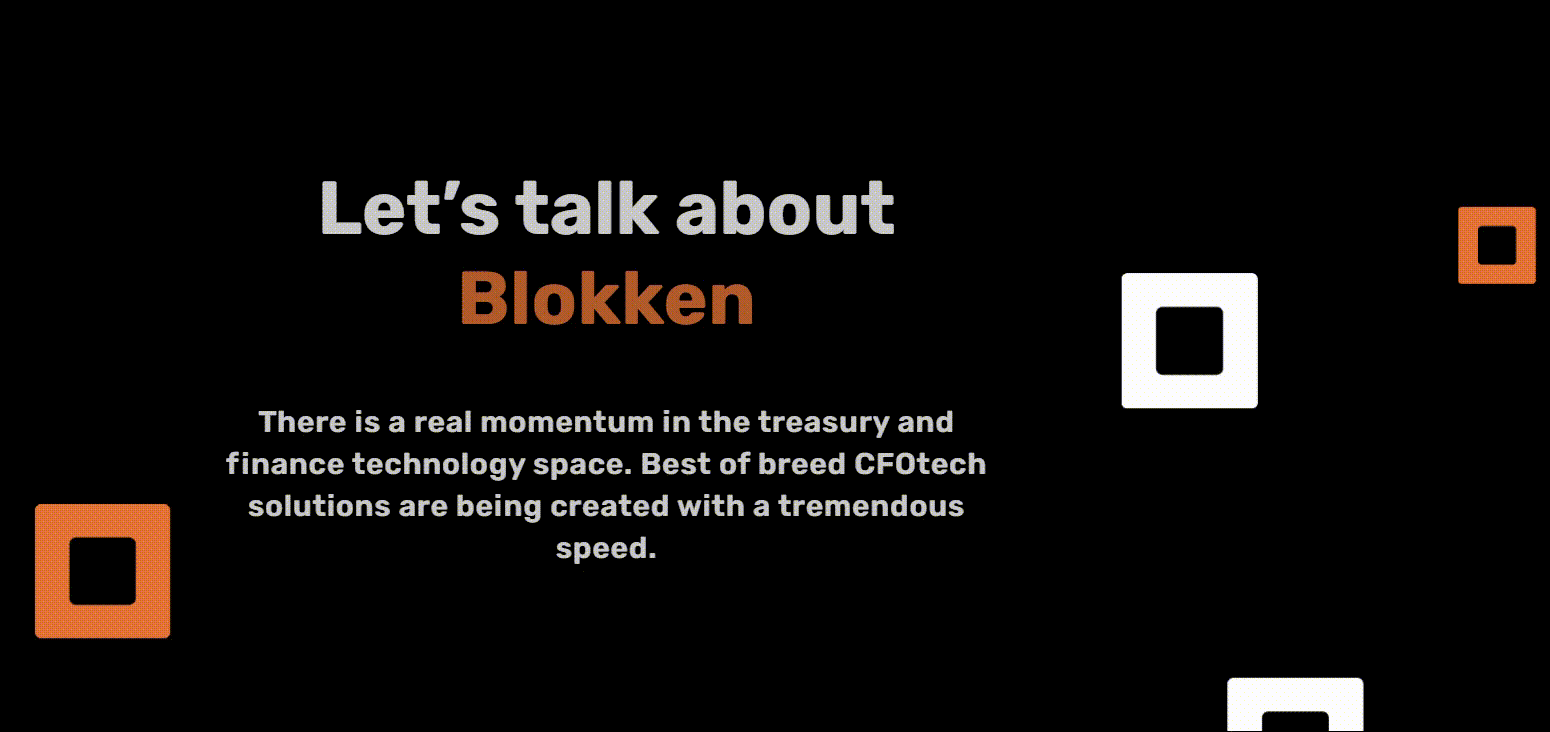 Embedded chat box
Streamline more revenue with an embedded chatbox.