Mawaheb
Art Studio Website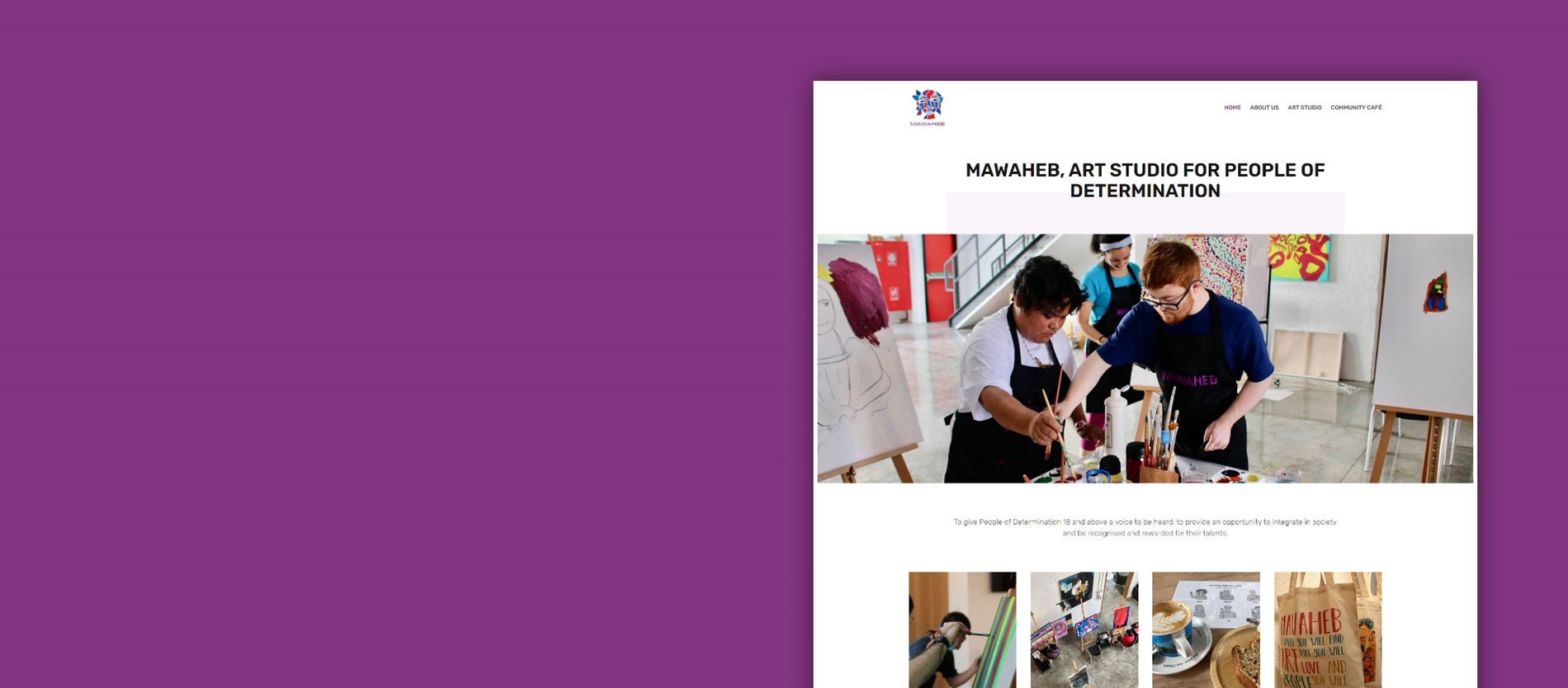 Why
Showcase Projects & Services
Product
WordPress Website
Mawaheb is an art studio for people of determination.
From Wireframe To Design
Mawaheb wanted to launch a simple but elegant website where they can introduce their art studio and community. After agreeing on the sitemap, Tiron Graphics started designing the Wireframe. This indicated all pages, functionality and the planned UX. When all features were captured, the design stage started. Colors were based on Mawaheb's existing branding. After the completion of web design, web development takes place. 
Interactive button and links
Interactive web design develops a more personalized user experience that can further improve brand awareness and reach.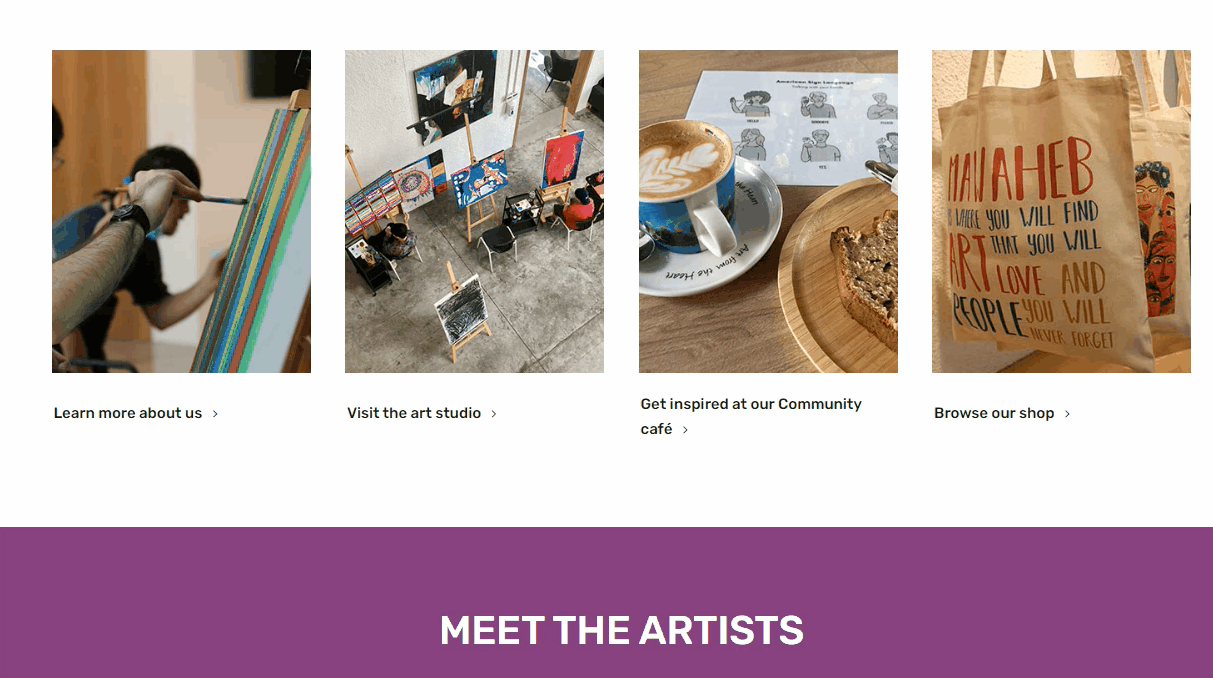 Smooth accordion
Compile massive contents into a smooth accordion for a better user experience.