Heineken
Get Set For Race Sunday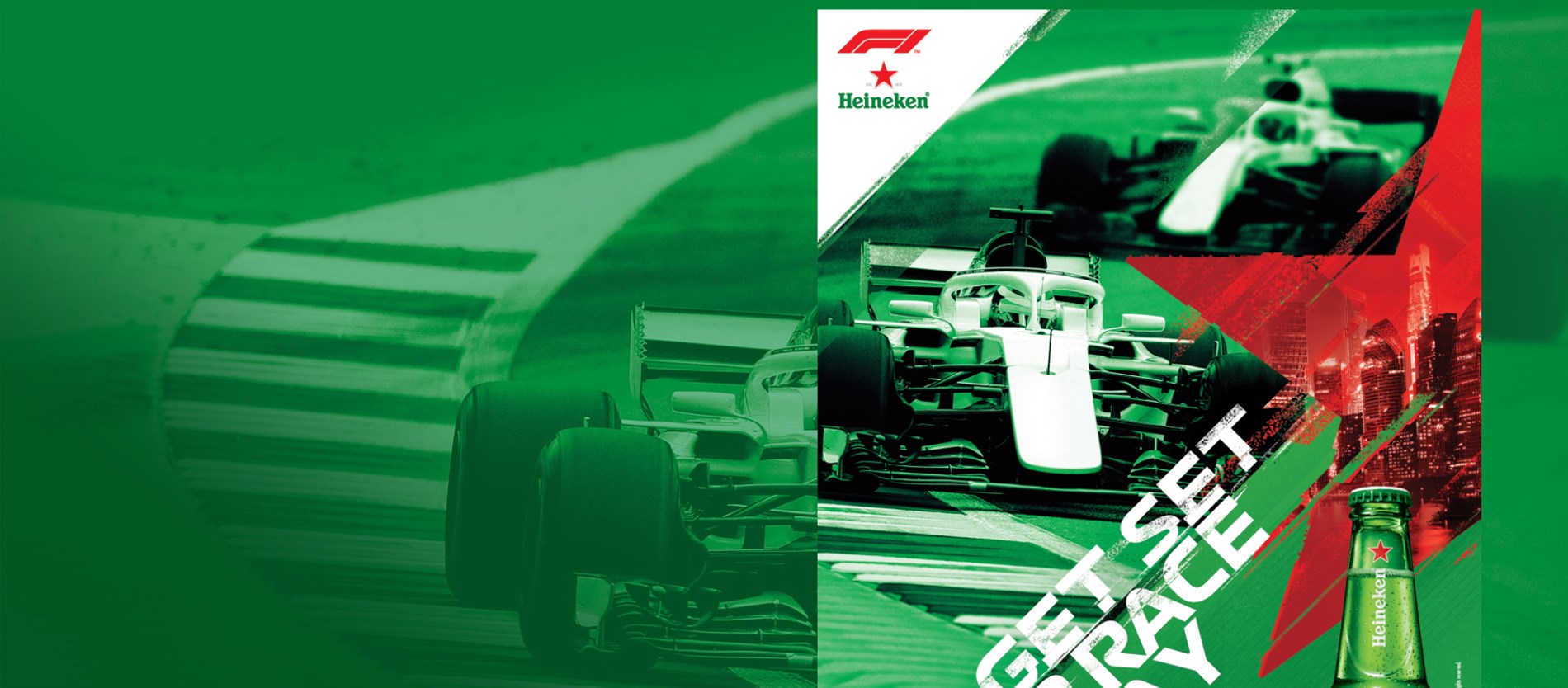 Why
Branding and Visibility
Product
Branding and Posters
Heineken is the official sponsor of Formula One. Tiron Graphics have developed various branding assets for this fast paced, tire screeching and adrenaline pumped event.
Box Box!
Various branding have been developed to ensure Heineken and F1's visibility, these include tent cards, headers, wall branding and the likes.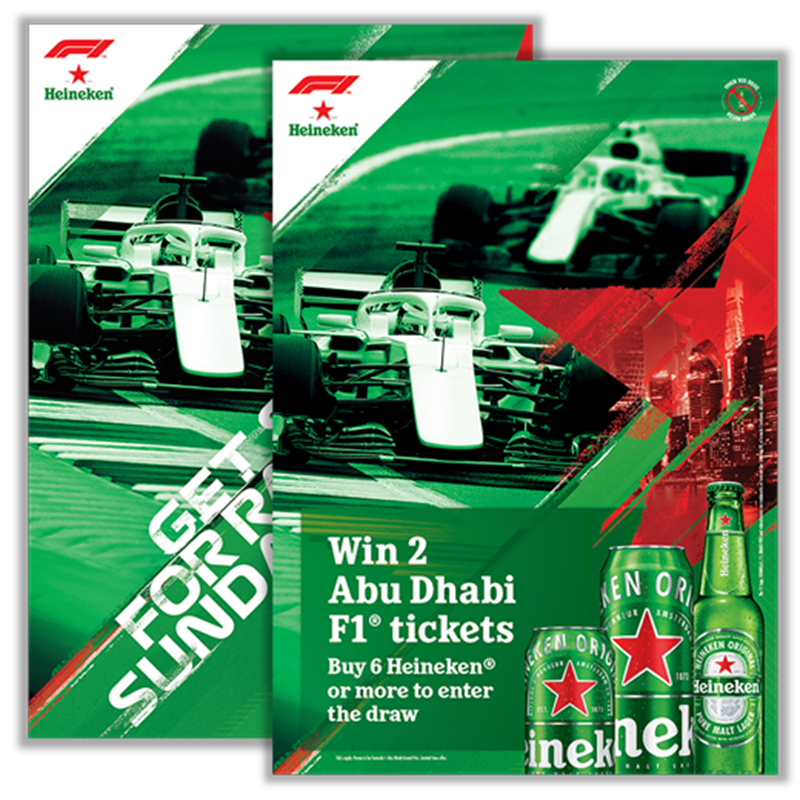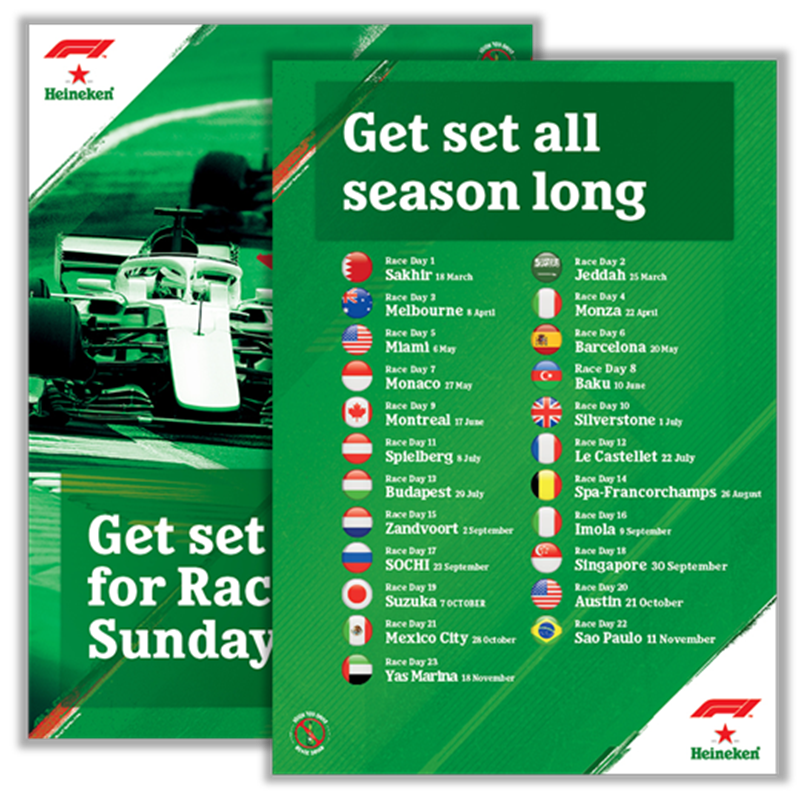 Into the Apex
Tiron Graphics's work for Heineken F1 ensure maximum brand awareness. With F1's fast paced and exciting events, Tiron has made sure that these are translated into the branding as well.